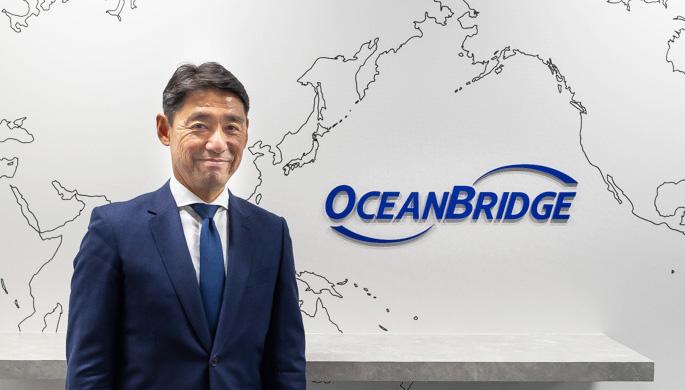 My name is Akira Nakata, and I assumed office as President.This January OceanBridge is in 16th year, I inherited Mr. Takayama's will as the founder.
"Inherit the foundation mission"
Key slogan for OceanBridge is "Useful IT from all over the world". This means that by introducing innovative and convenient IT to the Japanese market, it will contribute to improving productivity and competitiveness for Japanese companies. This is especially critical in Japan where the declining birthrate and aging population accelerates the labor force to decline and the domestic market to shrink. Our mission is to contribute to solving these problems. There is also a desire to retain Japan's prosperity and to pass it as a great country to the next generation.
"From defensive to aggressive investment"
To that end, we need to continue to grow.
Although the line-up of our products offered for the past 10 years has leveled off, we will focus even more on researching new products to deliver "new usable IT" from the all over the world aiming for further growth.
"People driven"
Employees of OceanBridge are given the opportunity to do business equally with partners worldwide through offering a wide variety of products, and I would like all of our employees to have a global perspective in terms of building strong relationships with our business partners as part of Japanese market, and continue to grow with their skill sets. For this particular area, I will continue to support improving our employees with self-development in order to foster future leaders who can succeed in global market.
"Aiming for a highly profitable company with the elites"
OceanBridge has been aiming for a highly profitable company with the elites since its establishment, but now we need to bring ourselves to a higher level to achieve those goals.I believe that it is important for our employees to maintain high morale, to be highly motivated, and to enjoy their work.
In order to create such an environment, we need to grow continuously by strengthening and balancing the three essential traits of companies; management ability, product strength, and sales force. With these characteristics we will grow further to better serve our valued customers.
June 2017
Akira Nakada President